About Us
I have been working in Costume Construction for a number of years. I originally trained at Central St Martins, obtaining a BA Hons. in Fashion. After a period of unrewarding fashion cutting work, I decided to strike out at a tangent and applied for and obtained a position in the Tailoring Department at Glyndebourne Opera House.
Over a period of three years, I worked on both period and modern costumes, before deciding to go freelance. I have since worked on diverse productions for Film, Television and Stage.
From the period costume standards required by Shakespeare's Globe, the Royal Opera House and the Royal Shakespeare Company to the precise military requirements of TV's Sharpe. From London's West End to New York's Broadway, via Japan, Denmark and France.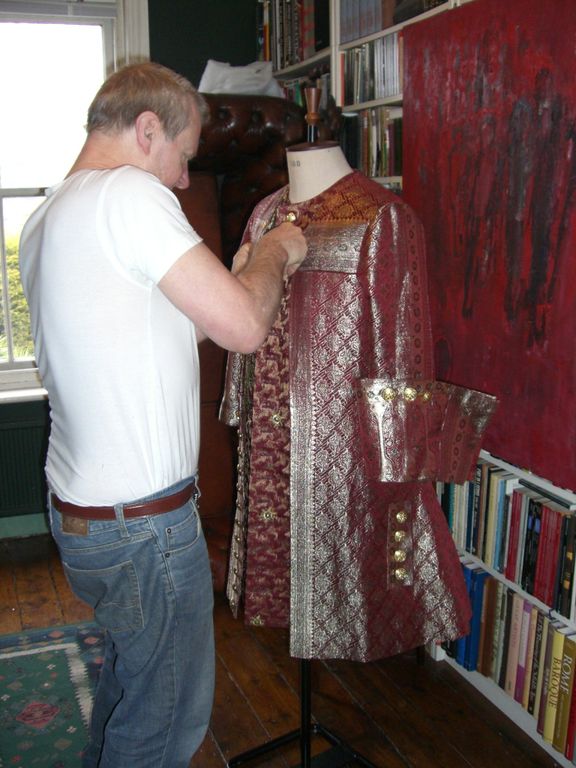 I have worked on productions as varied as:
A Man for All Seasons
Jesus Christ Superstar
Tommy
The Boyfriend
Midsummer's Night Dream
Tosca
Eugene Onegin
Kiss Me Kate
Scrooge
Pantomimes (Peter Pan, Jack and the Beanstalk, Aladdin, Babes in the Wood)
Orlando
Cabaret
Macbeth
Half a Sixpence
Dr Doolittle
Dirty Rotten Scoundrels
Henry VIII
Shakespeare In Love - Stage musical - 2014
Duchess of Malfi - 2014
Take a walk through the
gallery
to see examples of my work.